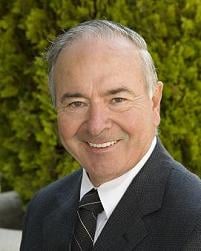 Dr. Linehan recently retired from our practice. He practiced medicine for more than 45 years. He graduated from Notre Dame University and completed his ear, nose and throat (ENT) training at Stanford University.
"One of the hardest things about retirement is that I will miss all of you and the office. Over the years, the office has become my second home," Dr. Linehan said.
He served many of his patients for years, watching their lives and families grow. Though he will miss his patients, Dr. Linehan is excited to spend more time with his own family and friends. He will also devote more attention to his favorite pastimes of fishing, hunting and rooting for Notre Dame's Fighting Irish football team.
Our practice and his patients will miss Dr. Linehan as a clinician. He will continue to serve as a friend and mentor to Camino ENT.
If you or someone you care for are a patient of Dr. Linehan's, please contact our office at (408) 227-6300 to learn more about our other providers and schedule an appointment.