Hearing aids are a very common and effective treatment plan for many San Jose hearing loss patients, but choosing the right hearing aid isn't always easy. Before modern technology, hearing aids were all similar in size, shape and function. Today's technologically advanced hearing aids, by contrast, are complex and varied. You'll have the opportunity to choose from a wide range of hearing aids, each of which offers unique features and functions.
With the recent advancements in hearing loss treatment options, finding the perfect hearing aid for your individual needs can be a challenging task for patients at our clinic in San Jose. Choosing a hearing aid will take time, dedication and the guidance of an expert audiologist.
Where to Buy Hearing Aids
At first glance, it might seem advantageous to shop for hearing aids at a big box store or online—but this really isn't the best way to treat your hearing loss. You'll benefit greatly by getting help from Camino ENT's professional team of audiologists as you select the right hearing aids for your individual needs and lifestyle.
Choosing your hearing aids is only one step in your complete hearing loss treatment plan.
Throughout the hearing aid selection process, your San Jose hearing care provider will also ensure you receive ongoing counseling, guidance, programming, fitting and maintenance. At Camino ENT's hearing aid center, we have the expertise to help you choose the right hearing instruments and use them to their full potential for healthy hearing and a happy life.
How to Choose a Hearing Aid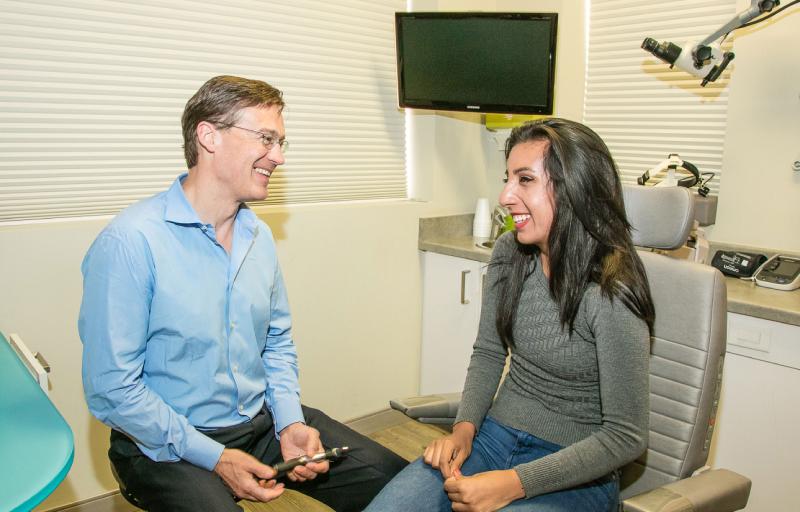 As you set out to select a hearing aid, you should consider both your hearing loss treatment needs and your personal preferences. The hearing aids you choose should meet your treatment needs in every area, including:
Your hearing limitations
Your activity level and lifestyle
Personal preferences will also steer you as you choose a hearing aid. Some factors to consider are:
Cosmetic preferences
Budgetary needs
Financing options
Features and functionality
Compatibility with accessories
Call Camino Ear, Nose & Throat Clinic at (408) 227-6300 for more information or to schedule an appointment.