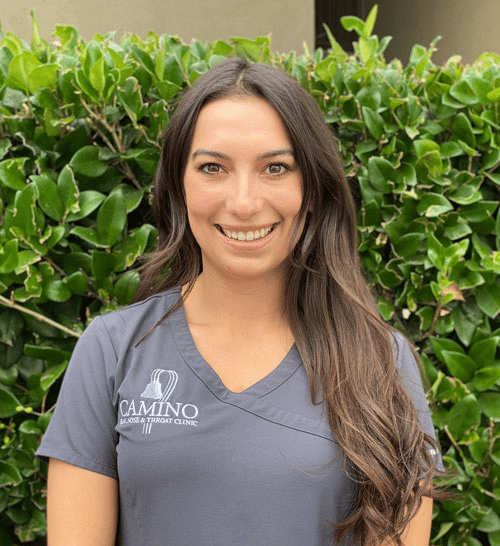 Meagan Gasparini, Au.D., is a licensed audiologist in the state of California. She received her Bachelor of Arts degree in speech language and hearing sciences from the University of Colorado at Boulder, and her Doctor of Audiology degree from the University of the Pacific in San Francisco.
Dr. Gasparini has a special interest in providing a compassionate approach to hearing healthcare for children and adults. She provides comprehensive services for diagnostic audiology and has experience with hearing aids, cochlear implants, bone-anchored hearing systems and aural rehabilitation.
Dr. Gasparini's passion for providing hearing healthcare has included traveling abroad as a volunteer to provide audiology services to patients in Guatemala. Outside of audiology, Dr. Gasparini enjoys traveling, hiking, cooking and spending time with family.