If you find yourself needing a coffee from Starbucks every afternoon, it may be a sign you're suffering from a sleep disorder. Below we review other symptoms of sleep disorders so you know when it's time to seek treatment.
Inability to Fall Asleep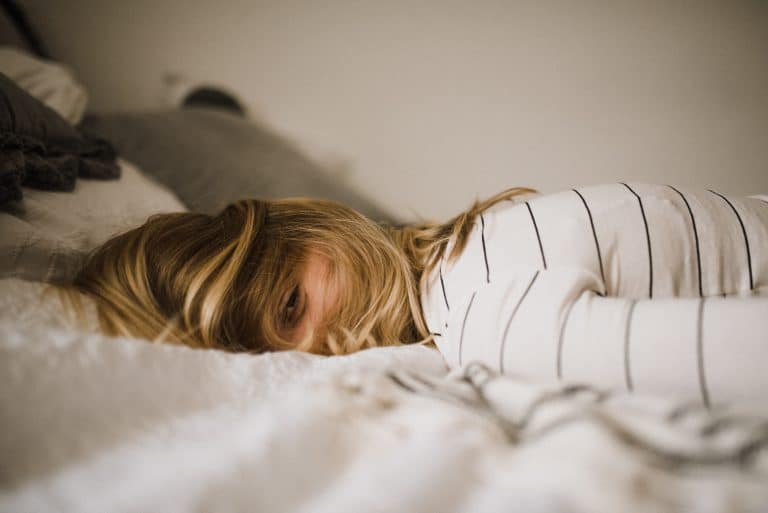 If you're having trouble falling asleep, you may be suffering from insomnia, the most common sleep disorder. Other symptoms of insomnia include:
Difficulty staying asleep
Waking too early
Daytime fatigue
Low energy
Concentration problems
Mood disorders (anxiety or depression)
Upset stomach
Malaise (feeling unwell)
If these symptoms occur at least three times per week and persist three months or longer, the insomnia is considered chronic.
The best course of treatment for insomnia is cognitive behavioral therapy for insomnia (CBTI). While sleeping pills are sometimes used, sometimes the long-term risks outweigh the benefits.
Excessive Daytime Sleepiness
While excessive daytime sleepiness is often associated with insomnia, there's another sleep disorder that's often to blame: sleep apnea. Common symptoms of sleep apnea include:
Loud snoring
Pauses in breathing during sleep
Gasping for air during sleep
Waking up with a dry mouth
Headache in the morning
Difficulty paying attention
There are three types of sleep apnea: obstructive, which is caused by the soft tissues collapsing into the airway; central, which is caused by the brain failing to send the correct signals to the breathing muscles; and complex, which is a combination of obstructive and central.
The most common treatment option for sleep apnea is continuous positive airway pressure therapy. Other options include lifestyle changes, oral appliances and surgery.
Restless Legs
Restless legs syndrome (RLS) is a sleep disorder characterized by an unpleasant or uncomfortable feeling in the legs that causes the urge to move them. This symptom:
Typically is worst in the evening/nighttime.
Occurs after you've been sitting or lying down for an extended amount of time.
May be accompanied by uncontrollable twitching.
RLS is common, affecting an estimated 1 in 10 people.
Treatment for RLS includes iron supplements in the case of a deficiency or prescription medications such as ropinirole (Requip) and pramipexole (Mirapex).
For more information about the symptoms of sleep disorders or to schedule an appointment with a sleep expert, call Camino Ear, Nose & Throat today.